Defence
Why the Indo-Israeli dosti will strengthen despite the change in guard
On June 14, a new coalition government, under the prime ministership of Naftali Bennett, came into being in Israel. Two days later, it was business as usual for Israeli ambassador to India, Ron Malka, who inaugurated three Indo-Israel centres of excellence in Karnataka, all focussing on agricultural cooperation.
One in Bagalkot will introduce irrigation management, based on precision agriculture by satellite imaging. The mango centre in Kolar will generate end-to-end best practices on mango cultivation, with concepts like hi-tech nursery management and canopy management, while the Dharwad centre that focuses on vegetables, will work on best practices in green house strictures and introduce Israeli vegetables to India.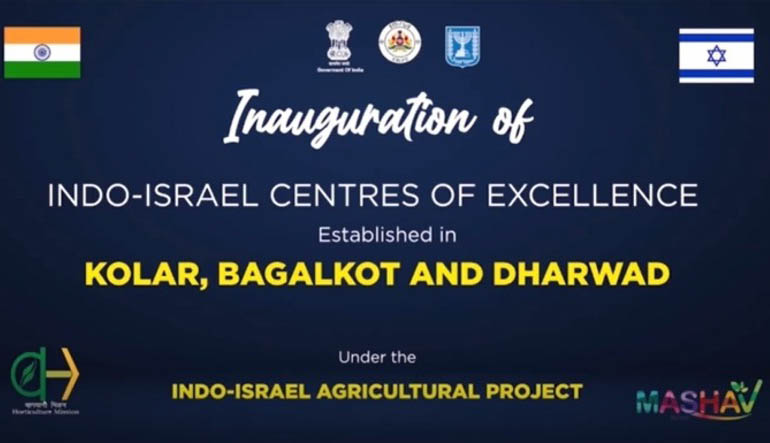 Israel and India intend to take bilateral cooperation to the villages, with plans to develop Indo-Israel villages of excellence (IIVOE), focussing on agriculture. Given that India still lives in her villages, this aspect of the bilateral is an important indicator of the strength of the ties. "Over the past few years, the relationship have become multifaceted; there is cooperation in important areas like agriculture, healthcare, cyber security and water management.
In addition, Israel remains the second largest supplier of defence equipment to India," said Bharti Chhibber, professor of international relations at Delhi University, who specialises in Indo-Israel ties. "A bilateral this robust remains unaffected by changes in government. The direction of the relationship has been set, and over the next few years, it will only get more robust," he added.
It sometimes becomes difficult to tear focus away from the Bibi-Modi personal chemistry, but the truth is that Indo-Israel ties have been consistently getting deeper over the years. Even before Narendra Modi took over as prime minister, India was already a big destination for Israeli exports. Of course, Modi's historic visit to Israel in 2017
Facebook Comments